Welcome to Mrs. Andreski's 5th Grade Class!
"Attitude is the mind's paintbrush. It can color any situation!"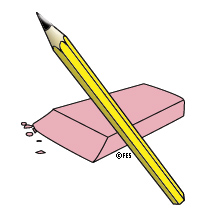 My name is Callie Andreski. This will be my fourteenth year teaching 5th grade. I will continue teaching Reading, Language Arts, and Art to all fifth grade students and Social Studies to my homeroom class. I am looking forward to an exciting year! We will be working hard each and every day. With your support, we will have a very positive year!

This will be the last year of elementary for your student. Through hard work, dedication, and fun, it will be very rewarding! Each student will be exploring all of their new abilities and can do attitudes while reading. We still have a lot to learn in fifth grade before our students are ready to make the transition to junior high. If we all use our imaginations while discovering our ability to be anything, we will make each day an adventure, and can undertake anything we set out to achieve. We can help each other accomplish our goals and enjoy ourselves along the way.
We can change the world TOGETHER!!!

Please feel free to contact me at any time.
Contact Information:
746-7145
candreski@bremondisd.net
Room C100
Conference Time 1:45 - 2:25
Below you will find links to all of the documentation your child will receive on the first day of school. This way, you will always have access to the documents, even if they get misplaced.